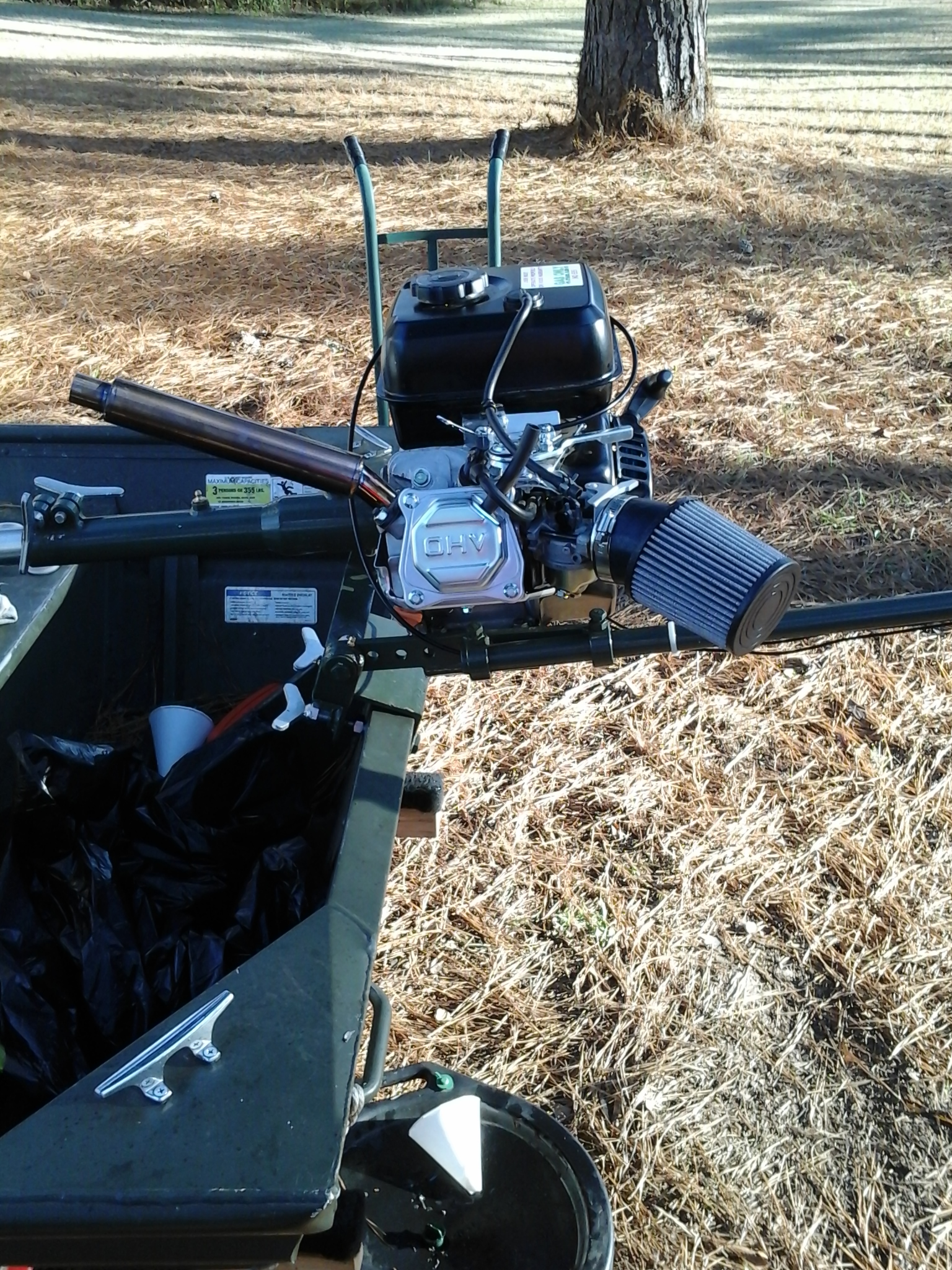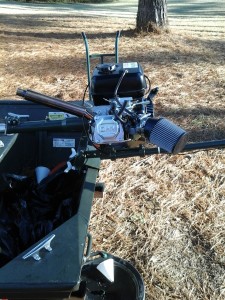 Oh, I just figured out how to give Darth Predt more power without him totally disintegrating. (Darth Predt is my SPS longtail for those of you who don't know.) It's the old stage system. In auto racing drivers and builders refer to a system of escalating stages for any motor build.
Here's how it works. You buy a basic engine like a 212cc, 6.5 hp Predator, then follow this sequence:
Stage 0
Engine acquisition
Engine break-in with cheap oil
First oil change replace cheap oil with high-end synthetic oil
Zero modifications
Stage 1
cheap or easy modifications without modifying the motor's interior components
this leads to significant increases in power because you remove the EPA's restrictive exterior system components
add performance intake and exhaust
jet the carburetor
more power virtually no loss in reliability
Stage 2
more expensive or more difficult modifications without modifying the motor's interior components.
billeted fly wheel
advanced timing key
stiffer springs
performance carburetor
even more power with little loss in reliability
Stage 3
cost effective but more difficult modifications made to the interior engine components
camshaft
governor removal
billet rod
high RPM
good balance between high power and engine reliability
Stage 4
all out, Mad Max, Evel Knievel mods of epic doom
high compression cylinder head
big carburetor
high lift rocker arms
lightweight push rods
crankshafts
basically a total rebuild from the bottom up with all racing grade components.
a custom build for a specific application. high torque vs high RPM.
most power output, least reliability: get ready to build a new motor after about five trips.
Keep in mind each stage builds off the previous stage.
If you want to know how to build and hot rod mud motors kind these, consider the free Hot Rod Your Mud Motor eCourse.