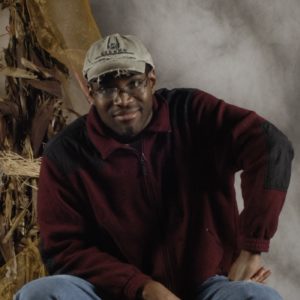 Hey, I'm Damon, and I make custom fishing tackle at Black Warrior Lures. I started by making jigs, flies, streamers based on the kinds of bait fish found in the through-flowing reservoirs of West Alabama, but now I catch far more catfish than anything. I began to develop floats, baits and rods specific for channel catfish angling.
What You Can Expect
If you've ever asked yourself:
How do I build, modify, hop up, hot rod or soup up mud motors for more horsepower and torque?
Where do I find sensitive fishing floats that don't cost an arm and a leg, yet look classic like something from yesteryear?
Where do I go to learn how to build my own fishing rods specific to catfish angling?
How do I make my own prepared baits since I don't have time to chase shad?
How do I make some of my own gear so I won't have to pay epic prices for the lures and such at sporting goods stores?
That's what I cover in written, audio and video content on a frequent basis.

How Black Warrior Lures Came to Be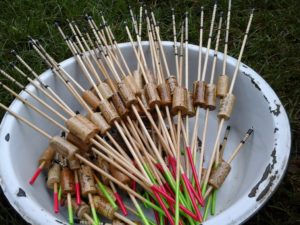 Dad used to make floats. He would take Saturdays and whittle cigar-shaped floats out of cedar with pointed ends. Those floats were sensitive, but he never had a great way to secure the float to the line, nor did he have a good way to fishing depths beyond the length of the rod or cane pole. He used electric insulation much like surgical tubing to secure the the floats to the fishing line. You couldn't cast too hard because the float might come flying off. Fun times.
I picked up where dad left off, developing his ideas into what you see today. After fishing these successfully over the summer of 2014, I though maybe people might want to floats like these for themselves. I started Black Warrior Lures as a way to share the things I have learned in fishing over the years to others who may not have had the experience I did growing up.
Check out some of my other writing on outdoor Web sites around the web.
SHOUT! Outdoor Lifestyle Magazine: "Old Becomes New."
http://www.shoutlifestyle.com/old-becomes-new-hfs
Good times, tight lines!
Damon
P.S., Thanks for stopping by, if you have any questions shoot me an e-mail: damon [at] blackwarriorlures [dot] com.