Three Pack | Damon Pays Shipping | Catman Hooks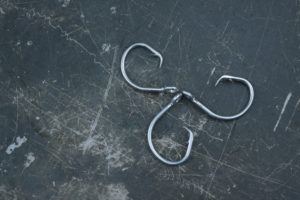 $1.00
This is the same hook you've seen me use over on the YouTube Channel. If you want to try these hooks, here they are. These hook are very strong. In fact I'll willing to pay to send three of these hook to you to try at my expense.
COUPON CODE: catman hooks
NOTE: You must enter the coupon code to get the free shipping.
If you want to see these hooks in action here are two recent fishing trips:
Copy and paste this URL into your WordPress site to embed
Copy and paste this code into your site to embed